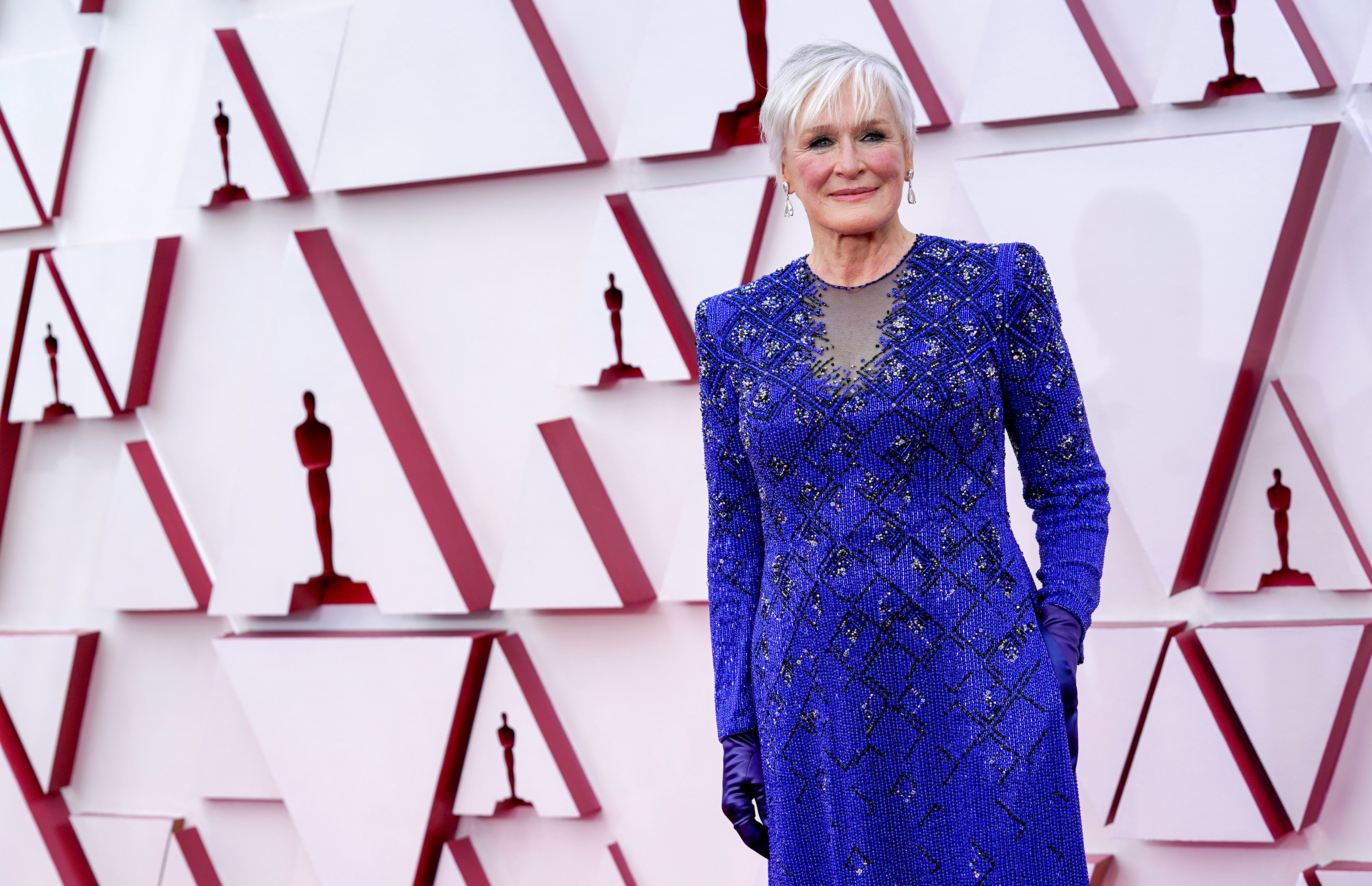 Glenn Close just did "Da Butt" at the 93rd Academy Awards.
In a break from the usual awards ceremony programming, Judas and the Black Messiah actor Lil Rel Howery asked other actors to play a game of musical trivia — a game which Glenn Close unequivocally won. She correctly identified the song "Da Butt" by Experience Unlimited, made famous in Spike Lee's School Daze. And then, she performed the dance that goes with the 1980s hit.
"Wait a second, wait a second, I know," said Close after Questlove cuts the music. "That's 'Da Butt!'"
Close went on to list several details about the song and the band, shocking Howery and other actors in the room. "It was a classic song by the great Washington, D.C. go-go band E.U. — shout outs to Sugar Bear and the backyard band and the whole DMV."
She then (comically) chastised the Academy for failing to give School Daze any Oscar nominations, which she says was "an effing tragedy." The film came out in 1988.
"Spike Lee, you know, had [the song] written for his brilliant movie School Daze, and my friends at the Oscars missed it," Close laments. "It wasn't nominated, so it couldn't have won, which I think is an effing tragedy."
Howery's jaw was basically on the floor at this point.
"I wasn't expecting that at all, that you knew 'Da Butt'," Howery told Close in the moment, drawing laughs. "It's dope and uncomfortable at the same time… but do you know the dance though?"
Of course, Twitter lived for the moment. Here are some reactions:
Keep dancing, Glenn.
This content was originally published here.